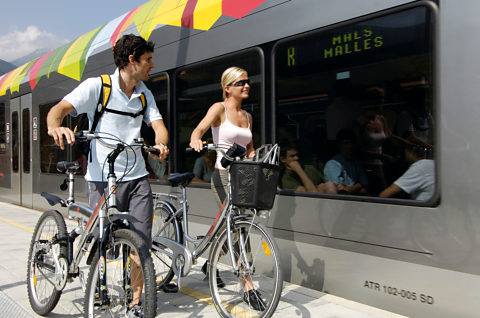 In the valleys of South Tyrol, there are many beautiful cycling routes, which lend themselves especially for leisure cyclists, families and beginners.
On our bike tour do not count the kilometers, but the wonderful experiences …
Our Range:
The Wine Trail north side – 30 km – Easy – from Merano to Bolzano
Kalterer Lakes Tour – 40 km – Easy
Guided tours with Matteo Mizzon
Return: 16:00
Trekking (electric bike) rentals available from various models of aluminum or carbon.
Bike shuttle & lunch not included in price.